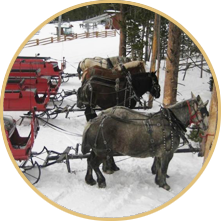 We are the only horse-drawn sleighs in Breckenridge!
Enjoy your ride in one of our gorgeous, Amish handcrafted sleighs. With cushioned seats and sturdy backrests, they will carry you over the river and through the woods in comfort and style!
Our three sleighs can handle any group big or small: We've got one that holds 12-14 people and their 12-14 cups of hot chocolate. There is also a private vis-a-vis sleigh that holds up to 6 people for a more intimate experience. Got a big group? Our largest sleigh holds as many as 28 people!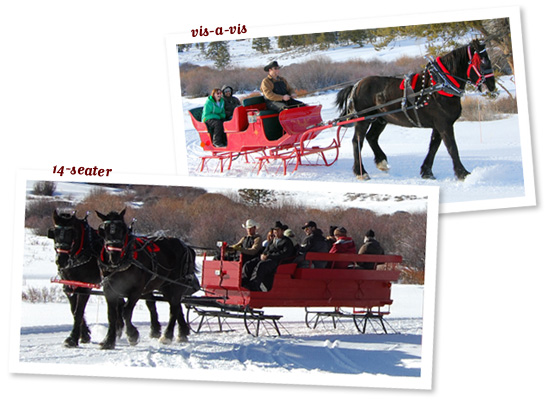 For information, call us at (970) 453-4438 or (970) 389-1777.