Welcome to Breckenridge Stables. Check out all we have to offer!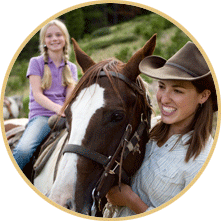 Explore the Ten Mile Range as it was explored a hundred years ago. Operating since 1976, Breckenridge Stables is dedicated to offering safe horseback riding for the entire family. With over 100 horses to choose from, we're sure to have one for your ability.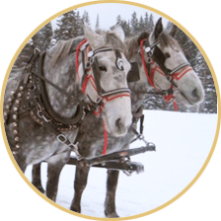 Open for Dinner sleigh rides at Gold Run Location
Build memories that will last a lifetime. Come ride one of our custom built mountain sleighs and enjoy the beautiful views of the Ten Mile Range. Your colorful sleigh is drawn by a team of Belgian or Percheron draft horses. Inside the sleigh, wrapped in your warm blanket, you can hear the sleigh bells ringing a tune of old in the crisp mountain air.